So I made this little zine some time last year for a zine fair.
It's a collection of the cakes and other baked goods I have made for my loved ones. Twas good fun.
*contains vegan recipes not entirely a vegan zine
Secret Cake Club Perth is a group of bakers, food lovers, friends, strangers and general lovers of social gatherings, who come together once every 4-6 weeks to celebrate their love of baking. We set…
Hey you! do you live in Perth Australia? you do? well good for you. If you like cakes and baking and eating baked goods you should sign up for Secret Cake Club Perth!
The next event is on the 19th of this month go here to register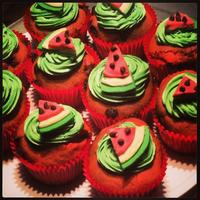 First attempt at vegan-ising a non-vegan cake :') it's a lemony crunch cake but really more like a lemon syrup cake #vegan #whatveganseat #baking #cake
Banana sour cream cake with chocolate icing. An impromptu birthday cake #cake #hungrylover #dessert (Taken with Instagram)
Two versions of rosewater pistachio cupcake, decorated with chopped pistachios for people over five and with no less than three different types of sprinkles for thoes under five #hungrylover #vegan #cake #cupcakes (Taken with instagram)
I know I've posted this before but I should really make these
My nebula cake best yet #nebulas #cake #cakedecorating #space (Taken with instagram)
Chocolate pear upside down cake for mums birthday (Taken with instagram)